Everyone Deserves a Healthy Smile
McMillen Health developed Access for All Smiles, a dental health resource for caregivers of adults with disabilities. This resource will help professional and family caregivers learn:
The importance of dental health for the adults they support.
Best practices for daily mouth care.
Behavior support techniques to make daily mouth care a success.
How to encourage the desires and goals of the adults they support.
This self-guided resource is broken down into easy-to-understand topics, such as Daily Care Basics and Adaptations and Positions. Each topic includes:
Short, engaging videos.
Motivational interviewing tips to support adults with disabilities.
Short, written modules.
Interactive handouts that can be used as added support tools.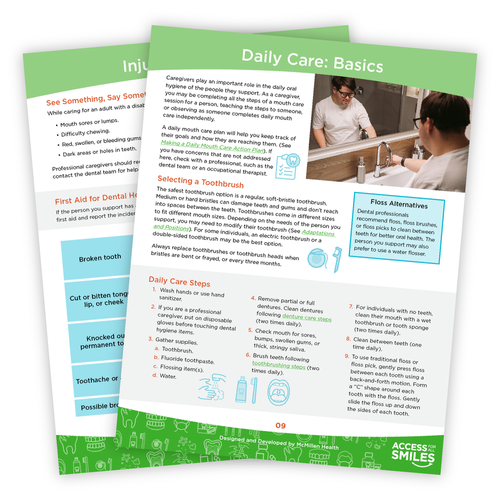 Watch the Videos
Although each video is linked in the full guide, you can also watch them below:
Take the Training
Access for All Smiles also includes one- and two-hour caregiver training videos. You can watch each below: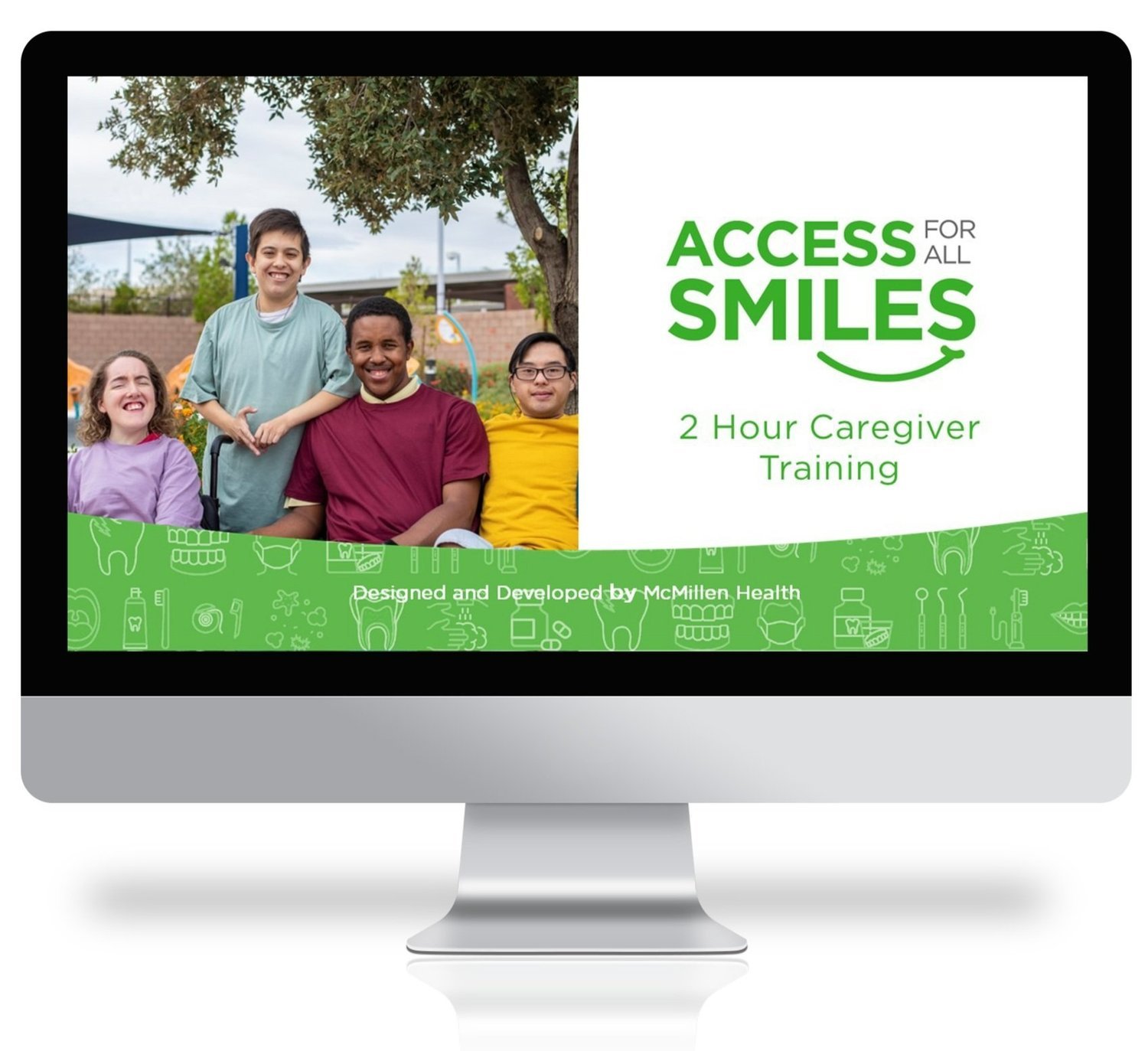 Professional Advisory Group
Thank you to the members of the Professional Advisory Group who helped make the development of this curriculum possible:
Kelly Bermingham, MA, BCBA, SHRM-CP, Social Skills Learning Collaborative, Easterseals Southern California
Paul Glassman, DDS, MA, MBA, California Northstate University College of Dental Medicine
Gary Goldstein, DDS, MA, MA, New York Developmental Disabilities Advisory Council
Darlene Jones, RDH, MPH, University of Michigan
Camie Powell, Special Olympics Arkansas
Holli Seabury, EdD, Delta Dental Foundation
Crystal Spring, RDH, LAP, Smiles Across Montana
Chrissy Stephen, RDH, MS, McMillen Health
Barbie Vartanian, New York University College of Dentistry
Allen Wong, EdD, DABSCD, American Academy of Developmental Medicine and Special Care Dentistry Association