Evolving the Dental Experience for the LGBTQ+ Community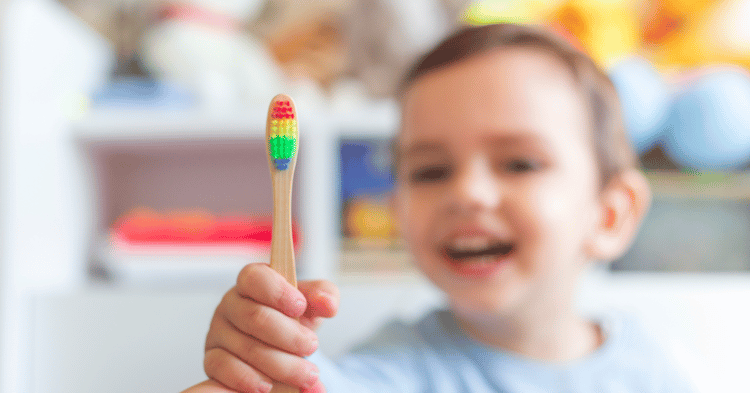 How would you feel if you went to the dentist's office and someone called you the wrong name, repeatedly referred to you using incorrect pronouns or made assumptions based on your gender presentation or sexual orientation?
For many people in the LGBTQ+ community, that's what happens every time they try to receive care. And after experiencing discrimination—even if it was inadvertent—patients become less likely to go back, which becomes a risk to their overall health.
With 5.6% of American adults identifying as LGBTQ and the percentage rising to 15.9% of Generation Z (born between 1997 and 2002), it is critical that the LGBTQ+ community has access to safe and welcoming oral health care.
Yet, there are very few studies that comprehensively address the unique challenges and barriers LGBTQ+ people face when accessing dental care.
What We Know
The data we do have suggests that bisexual, lesbian and gay individuals are more likely to rate their oral health unfavorably as compared to their straight peers. Because oral and overall health are intrinsically linked, dentists must be open to discussing concerns beyond oral health.
Many people in the LGBTQ+ community have been systemically disadvantaged and discriminated against. As a result, they experience higher rates of homelessness and substance use disorder than the general population, and they may even have more pronounced dental disease because of care avoidance. Limited evidence from the literature indicates that as a possible effect of hormonal therapy on bone markers, it may be associated with osteoporosis, changes in bone density and periodontitis in the transgender community. Many patients in transition fail to communicate this with their oral health providers, which may negatively impact the outcome of care.
As a general dentist and director of community based dental education at Indiana University School of Dentistry, I felt compelled to dig deeper—and I've been searching for literature on this topic for almost a decade. It barely exists. And without an existing body of literature, it's challenging to make the case for sweeping policy and educational change. That's a big part of why I started researching dental care for the LGBTQ+ community: giving voice to the issue and laying the groundwork for future studies.
To start, I conducted a needs assessment study, funded by the Delta Dental Foundation. My objective was to understand oral health professionals' perception of the LGBTQ+ community and what, in their opinion, would improve the community's ability to access oral health services. In a contrasting comparison, we also asked a sample patient population (from the LGBTQ+ community) what they believed about the same questions.
What We Learned
More than half of dental clinic staff recognize that sexual/gender minorities have less access to seek health-care services, and many staff members are willing to learn how to improve access to care. However, over half of staff believes that they have already undergone adequate cultural competency training, and roughly 30% of dentists are not aware of the changes hormone therapy can have on oral and overall health.
There is also a large discrepancy between patients and staff when it comes to believing dental clinics are a welcoming space for the LGBTQ+ community: Just over 40% of patients think these spaces are adequate but 80% of dental staff think they are.
Surveyed patients were incredibly enthusiastic. On the whole, they were thrilled to have the opportunity to raise awareness about the issue and were able to provide us with key insights. Many recognized that dental care is important, but only 57% of respondents were comfortable going to the dentist. Cited reasons included an unwelcoming office environment and implicit or intentional biases held by dental providers and clinic staff toward the LGBTQ+ community.
By highlighting care and knowledge gaps that exist in the current system, the needs assessment provides a framework from which we can develop training to improve the knowledge, perceptions and attitudes of dental professionals toward LGBTQ+ patients. Increasing cultural humility and competence for this patient population will help improve care for patients and enhance the confidence and attitudes of health care workers when treating LGBTQ+ individuals.
Change is Needed Beyond the Dental Chair
To make dental offices as welcoming as possible, every member of the care team—including front office staff—must be educated. Health information forms and electronic dental records must include options for pronouns, additional names (if different than the name listed on their ID), sexual orientation and gender identification. Representation matters, too. The LGBTQ+ community benefits when there are more LGBTQ+ providers. Even the rack cards in the waiting room can have an impact if they feature different types of people or family configurations.
We're just scratching the surface.
In the future, I plan to conduct additional research that will justify the need for improving the cultural humility and competence of dental providers while attending to this patient community; having a welcoming gender-neutral office environment; and having policies to improve access to oral health care services for these patients. After all, access to health services is a basic human right. Sexual orientation, gender expression and gender identity should never be a barrier for that.
---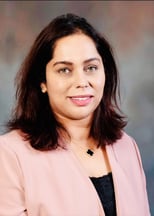 Dr. Anubhuti Shukla is a general dentist with specific interests in improving access to oral health services, especially in the vulnerable population. She currently serves as the director of Community-based Dental Education at Indiana University School of Dentistry (IUSD). She graduated from the Harvard School of Dental Medicine (2018) and worked for the Dubai Government, United Arab Emirates, on their National Oral Health Strategy prior to joining IUSD. Her research efforts have focused on improving oral health workforce competence and improving access to care in underserved settings.