Supporting the oral health workforce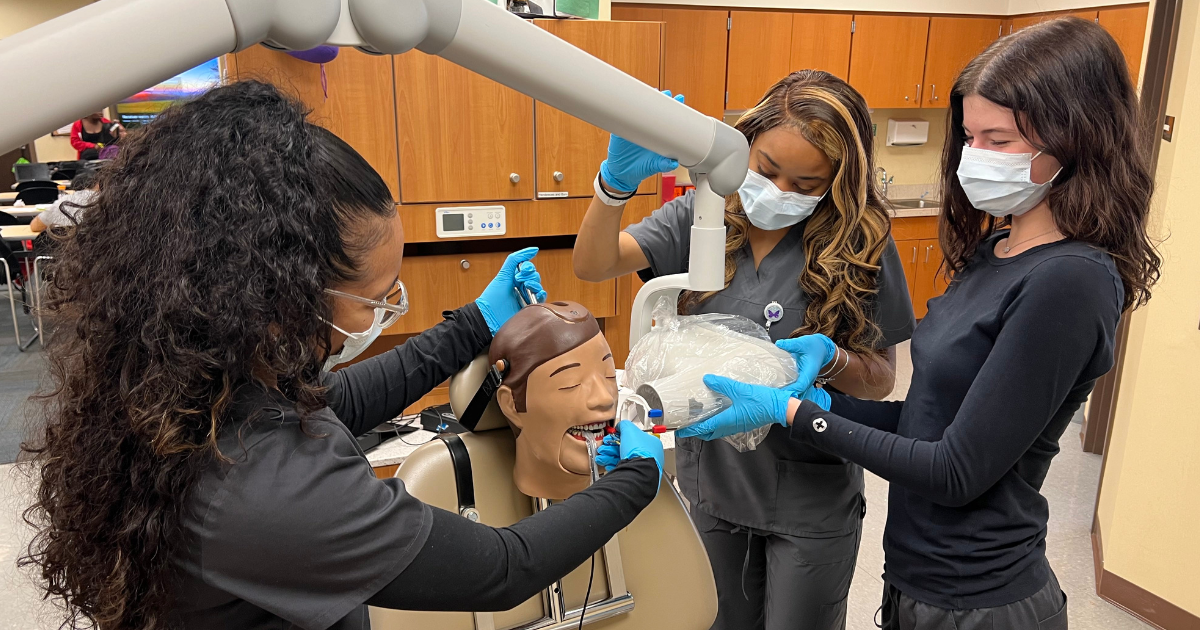 Sometimes big opportunities start small.
When the Warren Arts and Education Foundation in Indianapolis applied for a Delta Dental Foundation (DDF) grant, the goal was to ensure students in the Walker Career Center Dental Program had the supplies they needed to learn and practice skills safely.
"We used to work on each other, but that's been a little more difficult," said Christinia Harris, dental health careers teacher, in reference to safety concerns due to the COVID-19 pandemic. "Now students are able to work on [dental] mannequins instead of each other. They can suction and practice a lot of other skills more safely in the classroom." The DDF grant funded the purchase of these dental mannequins.
As part of the Walker Career Center Dental Program, high school students explore careers in dentistry by learning about dental anatomy, terminology and hands-on procedures in a simulated dental office. By their senior year, work experience becomes a part of the program with a five-month internship. After that, students are equipped for an entry-level career in dental assisting.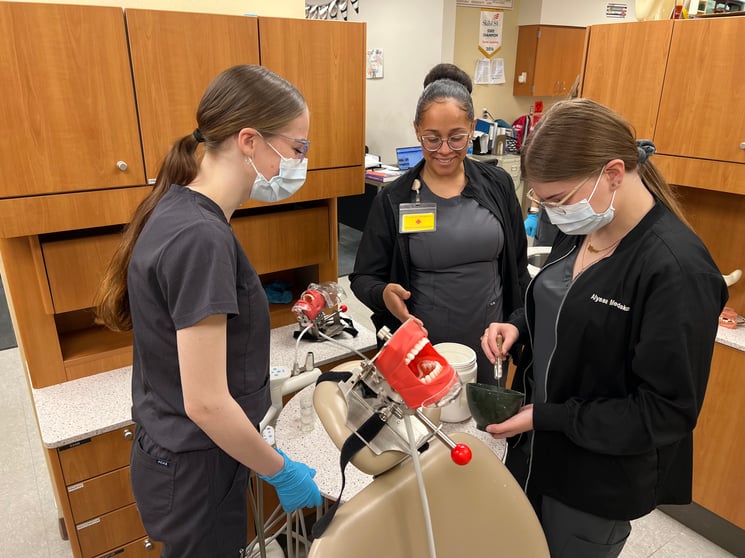 Students practice their competencies. (Photo by Warren Arts & Education Foundation)
"With us receiving more than enough of the mannequin heads [from the grant] to fit in each unit that we have here, it's made it possible for all the students to participate in our competencies and all our activities all at once rather than just going one at a time," said Sattoria D. Williams, a student in the program.
The DDF sees high school job training programs like these as critical ways to address the workforce challenges many safety-net dental clinics are facing nationwide.
In Indiana, there are 115 dental health professional shortage areas where there just aren't enough oral health professionals to meet the needs of the community. As a result, more than 1.2 million Hoosiers lack access to affordable dental care.
"There are plenty of oral health professionals, but they're not necessarily practicing in the places we need them most," said Holli Seabury, EdD, executive director of the DDF. "So how do we connect oral health professionals to those communities? Well, one way is to prove to the young people who live in and have ties to those places that a career in oral health is accessible and lucrative."
Walker Career Center is helping to make that happen. During the grant period, 100 students received dental training through the program, and with an additional $35,000 grant from the DDF, 300 more students are expected to receive training in 2023.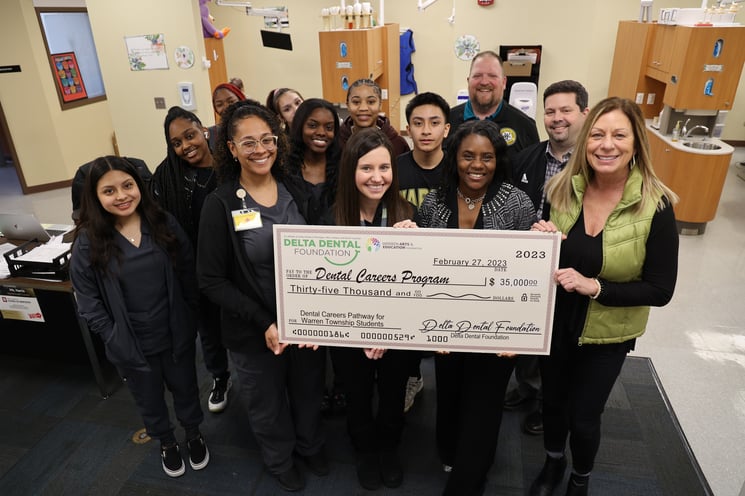 Teachers and students from the Walker Career Center hold a giant check from the Delta Dental Foundation. (Photo by Warren Arts & Education Foundation)